Fishbourne's men doubles team (age unrestricted) in the Portsmouth & District  league started the winter season in Southsea on Sunday 30 October.
It wasn't quite a double-fist-pump moment for us since we got a bit hammered by a crash squad from Canoe Lake 1 (the breakaway Southsea lot who play on brand new artificial grass courts – very nice too).
This is Canoe Lake 1's first season in the P&D winter league (division 3) but they are already a force to be reckoned with. With two Englishmen, a Spaniard and an Italian on their team, it was a bit like a mini Davies Cup.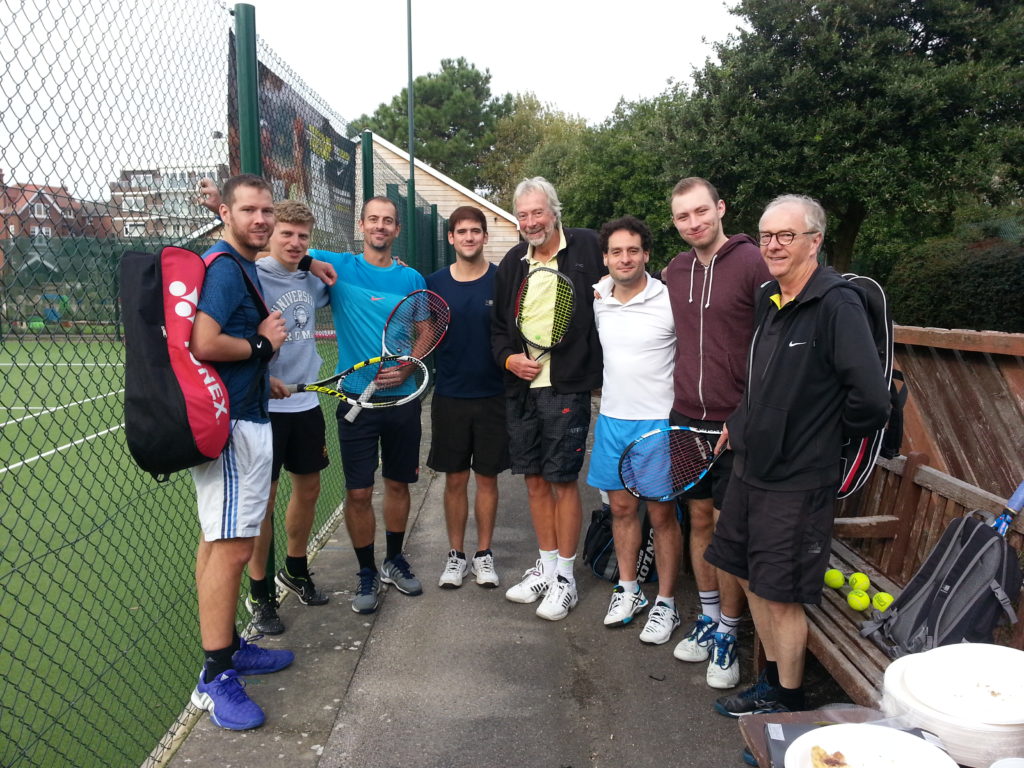 Fishbourne was represented by the number one pairing of Phil Tite and Tom Dry and they gave as good as they got, but succumbed 6-1, 6-3 and then 6-1, 6-1. David Holmes and Bob Murray failed to put the opposition under pressure, taking just one game (David's service game!) in the two rubbers.
Competing in this competition is tough, yes, but it is also a rewarding experience and a learning curve for us. If we all pull together and get the best possible teams out there we can and shall do better!
A huge thank you from me to Phil, Tom and David for coming forward and being counted in this tricky (but ultimately enjoyable) match!
Going forward it is still my intention to be an essentially non-playing captain and concentrate on putting the best possible team together for each match. But for that we do need the players to come forward.
Next up we are taking on Rowlands Castle at home at 1pm on Saturday 12 November, and after that we have an away match against Chichester 1 at theirs on Sunday 4 December.
The teams for both are yet to be confirmed so men – any age – who would like to be considered for the team please contact me straight away.
Before both matches we will need to practise in match pairs, and if we do that I am confident we can really give both matches our very best shot.
Cap'n Bob