G'day all. Thought you might be interested in a note from Australia.
The Redcliffe Tennis Centre (an hour north of Brisbane, and famous as the town where the Bee Gees started out!)  has embraced me as one of their own. It's quite a place – all shiny and new, a dozen courts, hard and synthetic grass, floodlights everywhere, umpire's chairs and  even a grandstand. But thankfully there is also an informal 'social' tennis schedule which I have been made welcome to join.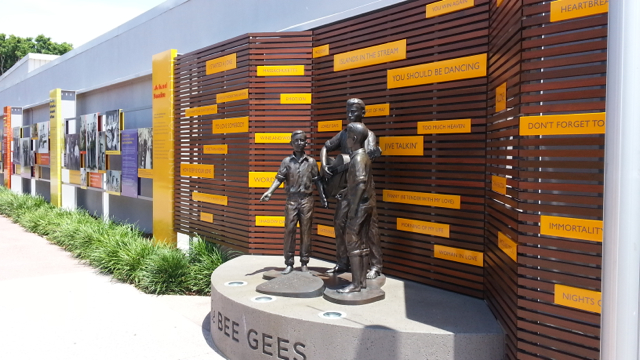 The people could just as easily be FTC members, but with better tans. They swear more than FTC though, in the Oz way; 'bugger' being the expletive of choice by men and women.  Otherwise the  jokes and repartee are all very familiar.
I have been cycling along there for early morning (7am) and evening sessions when I can, to avoid the heat. Did a Sunday morning session and made up the eighth player (funny, they also struggle to fill Sunday slots). Played three sets of men's and mixed doubles with them and good fun all round. But we certainly didn't need a warm-up – it was well over 30 Celsius!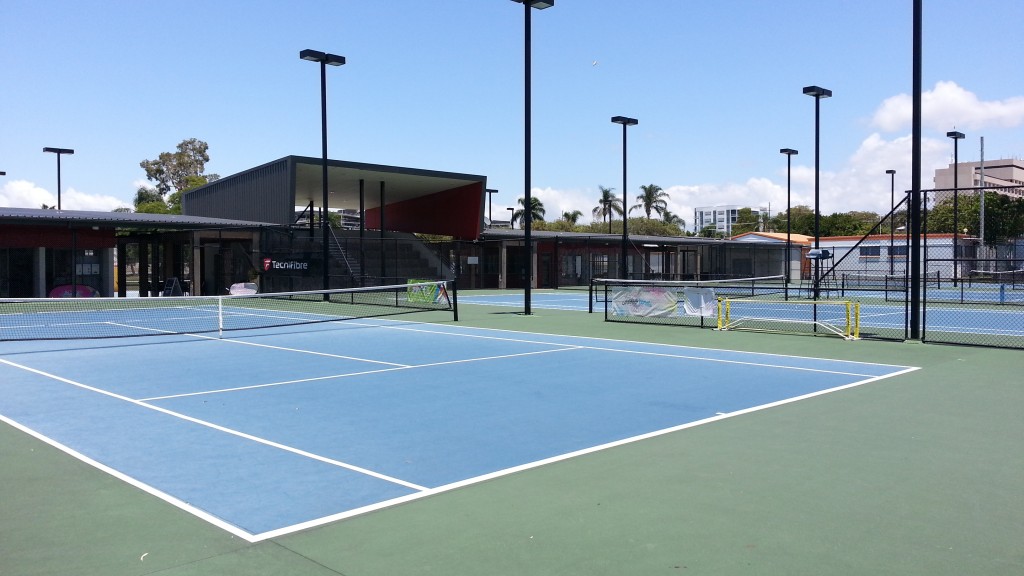 The one concession they make to the Queensland sun is that they serve from the same (shaded) end. Which means they change ends every two games, both partners  serving consecutively. Which is as weird as it sounds.
Christmas party was also a little weird. Involved eating pizza and throwing down ice cold beers. Okay by me, but between sets?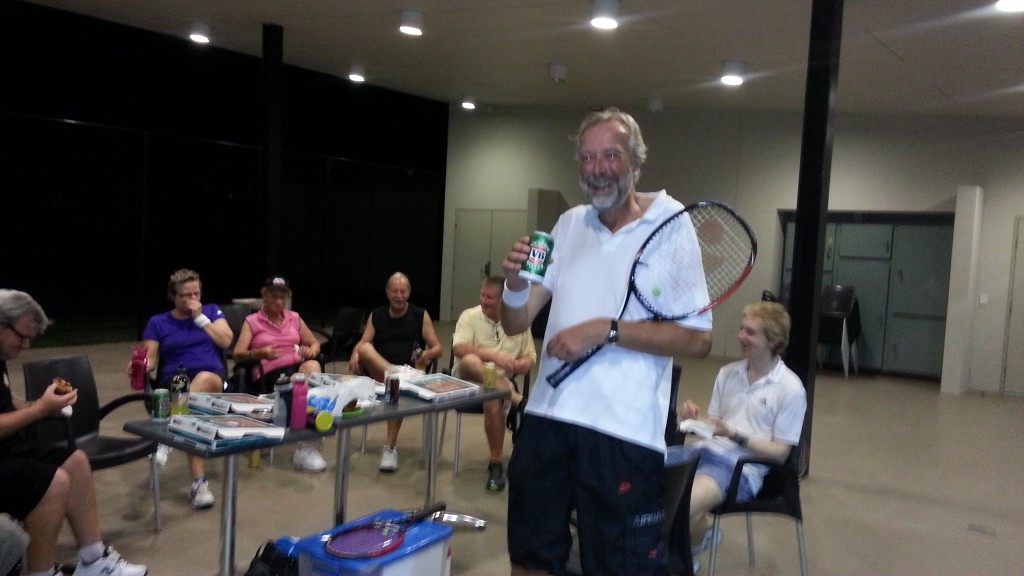 Seven bucks (fiver) for a morning's tennis is great for a blow-in on an ad hoc basis but would get very expensive at FTC; four club sessions would be £20 a week. So don't recommend that system. Benefit for regulars is that membership costs just $35 (£25) a year here.
One good idea they have going: a parent/junior tournament which is popular and would work well at Fishbourne. And the synthetic grass courts are terrific.
Oh, and they play with three balls only. You never notice the missing one though. Quick way to save 25% on balls costs!
It's warming up again now and almost time for a cold one. Too hot for tennis. Bugger!