Electronic barriers at the entrance, smartly-dressed staff, a carpet to ceiling trophy cabinet full of glistening silverware. Welcome to the world of corporate tennis (writes David Holmes).
Shaz Morris, Jenny Edminston, Mike Hall Hall and David Holmes represented us in a Division 1 mixed league match at Chichester Racquets and Fitness Club.
Despite not playing in regular pairings, the Fishbourne Four more than acquitted themselves despite being beaten 3 rubbers to 1.
Play in this Portsmouth & District Masters Vets Mixed Daytime League – Winter 2015/16  (to give it its full title) started with two mixed games on synthetic red clay courts – an experience that the hard-core visitors took a while to get used to.
We are learning that in this league and the previous Tennis Sussex leagues, some of our opponents are fortunately able to select which surface they play on.
We lost both mixed games 6-4, 6-4 and 6-4, 6-2 as our players learnt about their partners' games and the extra speed of the clay courts.
Then the format switched to men's and ladies' pairs with Shaz and Jenny bravely battling the conditions until Shaz had to retire hurt with something called Plantar fasciitis (more commonly known as jogger's heel).
Mike and David found their form as the rain intensified and ran out worthy winners 6-1, 6-1.
A thoroughly enjoyable sporting encounter with our near neighbours and a promising start to our league campaign. Afterwards we had brunch with our very affable opponents – a silver-salver full of superb sandwiches, plus a big bowl of chips. Now that's a result!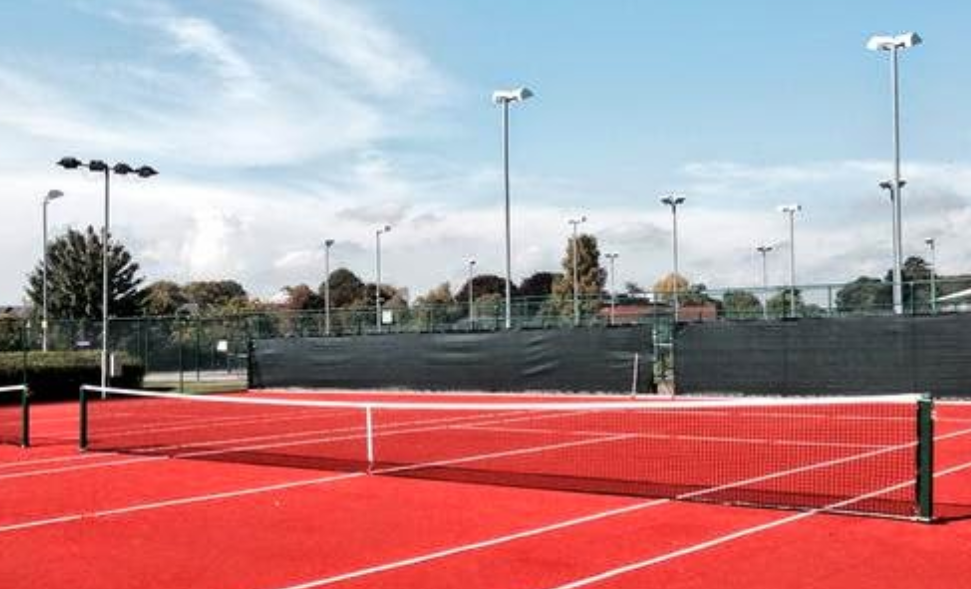 Chi's courts are very red…