The final game of the season for Fishbourne men in the LTA Sussex League was against Weald Men's sixth team. It was always going to be something of a crunch match: the two teams have dominated proceedings in their division and both are guaranteed promotion to the next level. Question is, who would be champion? Here is Chris Gosden's report of the match…
Fishbourne's team was made up of the ever-present Tom Craddock, Joe Rawlings, Andre the giant and Chris Gosden.
Tom and Chris partnered together and took their first rubber 6-0 6-0 to get Fishbourne off to a flyer. Tom's serve was super consistent, allowing Chris to volley a lot of loose returns at the net.
Joe and Andre were against Weald's number one pair and took the first set 6-4, finding their feet  late on in the set against good players – one was an 11-year-old who was quite the talent, great to see. Once settled they won the second set 6-1 to give Fishbourne a 2-0 lead at the turn.
Tom and Chris won their return rubber 6-1 6-2, again great serving from Tom including a second serve ace! Chris hit consistently, his slice and changes of pace proving too much for their opponents.
Joe and Andre wrapped the season up with a 6-0 6-0 win against Weald's second pair. Good depth of shots by Joe backed up by the ever-consistent Andre proved decisive.
So a 4-0 win means Fishbourne's men have won the league and promotion in their first winter season, a great effort by all involved.
Player of the season goes to Tom Craddock who topped the individual player rankings in the league. Tom has played superb tennis, his heavy hitting and big serves great to see. Well done Tom.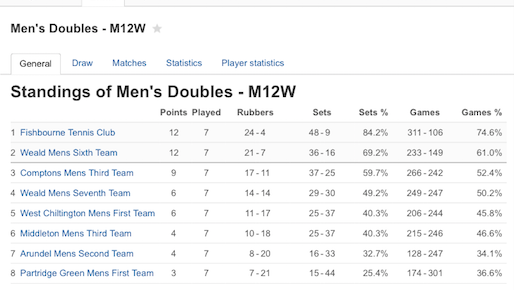 A big thank you to:
Phil Tite
Joe Rawlings
Bill Cove
Andre Rogers
Luke McEwen
Tom Craddock
Congratulations team Fishbourne !!!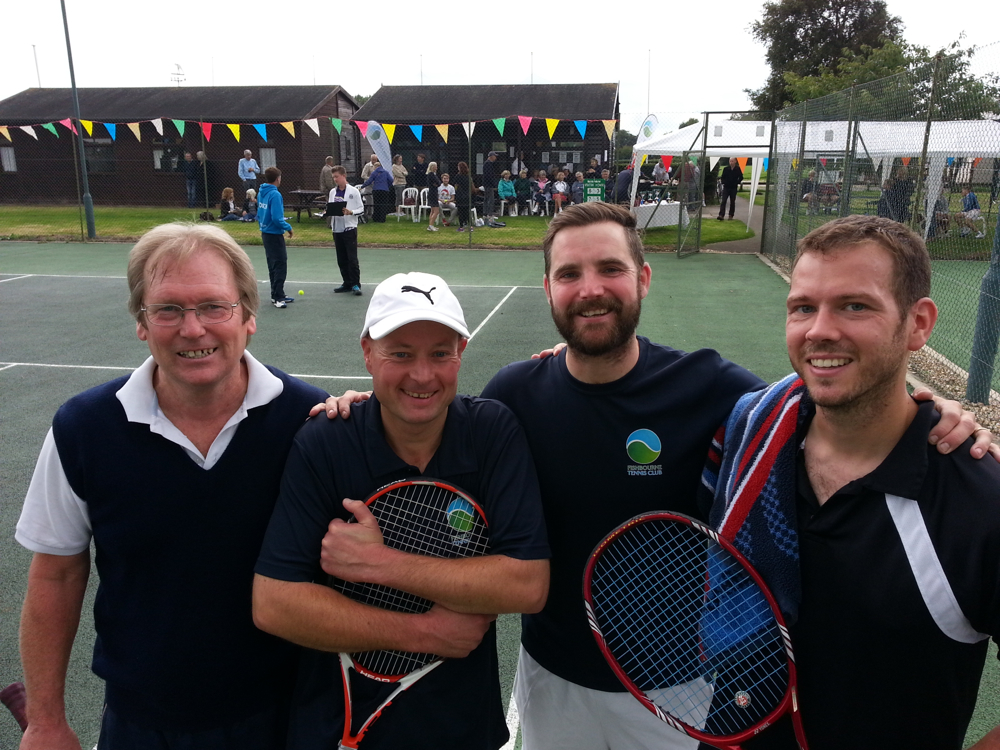 Some of the Fishbourne champions, from left to right: Bill Cove, André Rogers, Chris Gosden and Phil Tite