The men's team coaching group came together for a special evening on Wednesday 21 October, to say goodbye to the club's three times men's singles champion and captain of FTC's No1 men's team in the Portsmouth & District league, Tom Craddock. Tom is moving to the north of England for work.
Generation Tennis chief coach Alex Bone organised the evening, with regular players and team members old and new attending. "It was a great evening's tennis and a good send off or a fine player," said Alex. "We had a mini tournament, Team Tom versus Team Chris, and fittingly  Tom's team came out on top."
Under Tom's captaincy, Fishbourne's No1 men's team in the P&D league has enjoyed notable success, moving up through the divisions and, at one stage, narrowly missing out being promoted to the top division. Tom's long-standing rival, Chris Gosden, is taking over as captain of the men's No1 team. 
Tom, who is not from Poland, won FTC's  Men's Singles Championships three times, in 2016, 2017 and 2019, losing out to Harry Dry in 2018. He has also won several doubles titles. 
FTC vice chairman Bob Murray said: "Tom's a lovely guy and been an absolute credit to the club, and everyone at Fishbourne wishes hims well."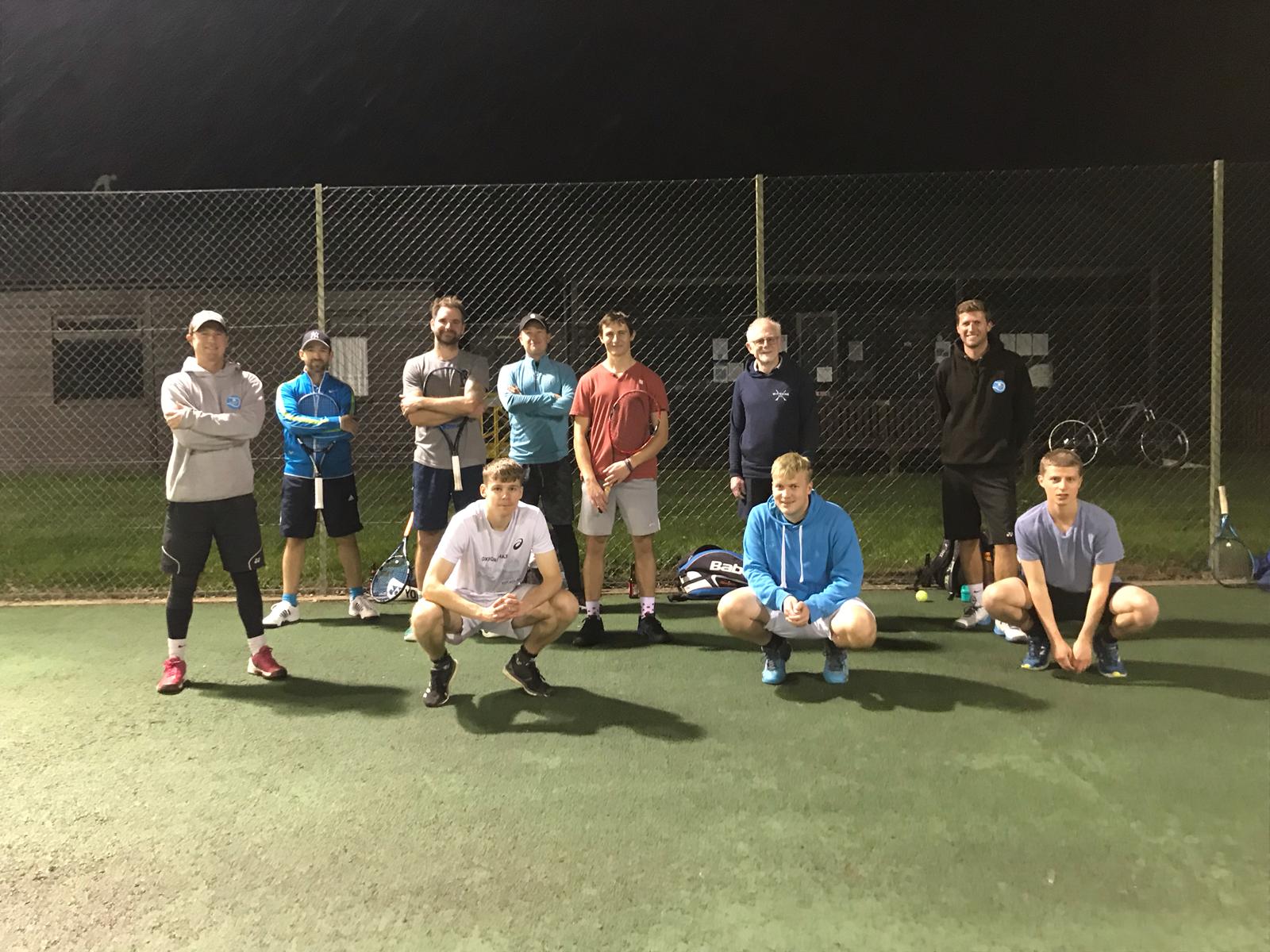 Present at the farewell men's team coaching session on Wednesday 21 October were: Tom Craddock, Chris Gosden, Harry Dry, Tom Dry, Alex Bone, JJ Bone, James Bone, Joe Daborn, Sam Hart and Dick Nicholson.
And now, the Tom Craddock photo album…