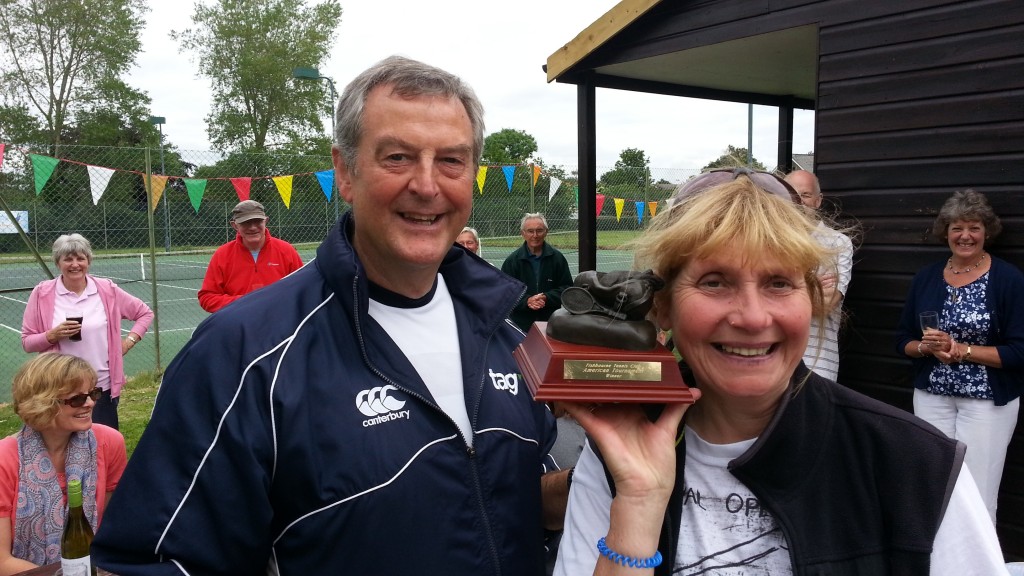 Shaz Morris ran out clear winner in Fishbourne Tennis Club's American Tournament on Sunday 14 June. Her score after four sets was a remarkable 27, meaning she dropped just one game during the day.
It was a close run thing behind her, though, for both men and women, reflecting the tight nature of the day's play.
A full house enjoyed the day in the dry and mostly  sunny weather, with more members turning up for the barbecue at lunchtime. Enthusiasm knew no bounds as some competitors joined regular Sunday afternoon club players for a game after lunch.
Shaz is pictured being awarded her trophy by club chairman David Lord. More pictures below: