Dear FTC member
Your tennis club committee hopes you are well and have been enjoying some brilliant tennis weather. Here's a brief rundown on the latest at FTC…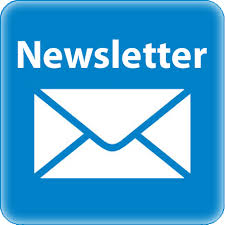 What changes at FTC after Monday 19 July?
As we know, this is the date the Government has decreed Covid restrictions can be lifted. The club welcomes this step back to normality but urges all members to remain cautious and stick by the Hands, Face, Space mantra we have learnt to live with.
This is what will be different from Monday:
The clubhouse will be open to members
Club balls will be provided for club sessions
Non-members will again be allowed to book the courts (3 and 4 only)
To ensure correct track and trace procedure is followed, when you book a court online in the future you will be asked to enter a phone number and address (but only on the first time you book)
And do not forget these club rules
For everyone's well-being, all FTC members must agree to the
following:
Please continue to Sign-In using the book provided on the pavilion bench
Do not come to the club if feeling unwell, self-isolating or having tested positive
Masks are recommended to be worn when inside the clubhouse
Courts and especially the clubhouse MUST be locked up and windows closed at the end of each session: we are all collectively responsible for this
No dogs are allowed on court
Correct sports shoes must be worn on court at all times
Ball machine proving a big hit
Have you tried the club's new automatic ball-feeding machine yet?
Those who have say it is a wonderful piece of kit, and suitable for players of all ages and abilities. It is battery powered and portable, and stored in the clubhouse for use only by members.
The machine can only be used on court 2. When you book online there is an option to select the machine with a slide button.
The cost is £4 an hour, paid for online.
brianfitch@btinternet.com, Debbie
debbie_e_cox@hotmail.com
, or Reece
reece.east@yahoo.com
to arrange an appointment.
After use, the machine must be re-filled with balls and re-charged by plugging it in to the one hour timer provided in the pavilion.
Fishbourne Centre bar open for business
The bar is open at the following times, serving drinks on its sunny new terrace: Fridays 5pm-11pm, with fish and chips available between 5.30-8.30pm; Saturdays 12-11pm; Sundays 12-9pm.
The Centre has asked us to point out to all members that when the bar is open, only alcohol purchased at the Centre can be consumed in the grounds.
Remember to pay your guest fees!
It is great to have members playing with their guests, but PLEASE remember to pay to pay your guest fees.
The guest fee is £3 per hour per guest or £6 with floodlights, capped at £6 (£12 with lights) so it is never more expensive than the public
rate. Payment should be made by the host member online to the usual bank details:
Sort Code 09 01 53

Account No. 33095480

Quote your surname/guest as reference
Court Cancellation
For the benefit of other members, if you are unable to make use of a court booking please cancel it. You can cancel or amend a booking as long as there is at least an hour before the original booking time.
Social Events Diary
Just a few dates for your diaries. Full details and booking information will be published nearer the events.
Saturday 4 September – Club Championships Finals Day and BBQ
Sunday 3 October – Fun American Tournament
Sunday 7 November – Full American Tournament with Social Lunch
Saturday 4 December – FTC Christmas Party
Saturday 18 December – Christmas Festive Fun Tennis, with mulled wine, savoury snacks and sweet treats
Mixed Vets Tournament Sunday 5th September
We have the mixed Vets all day tournament on Sunday 5th September.
Ideally, players should find a partner and enter as a pair. We will endeavour to find partners for players who can't find a partner.
Entrants must be over 60 years of age. Deadline for entries is 22nd August.
The day will consist of Round Robin group matches followed by semi finals and a final. There will be a BBQ later.
There is a standard charge of £5 to cover all entries. Players who entered the main competition will not need to pay again. Players who only enter the vets will need to pay the £5 to the usual FTC account:
Quote your surname/Vets as reference
Best wishes from the FTC committee