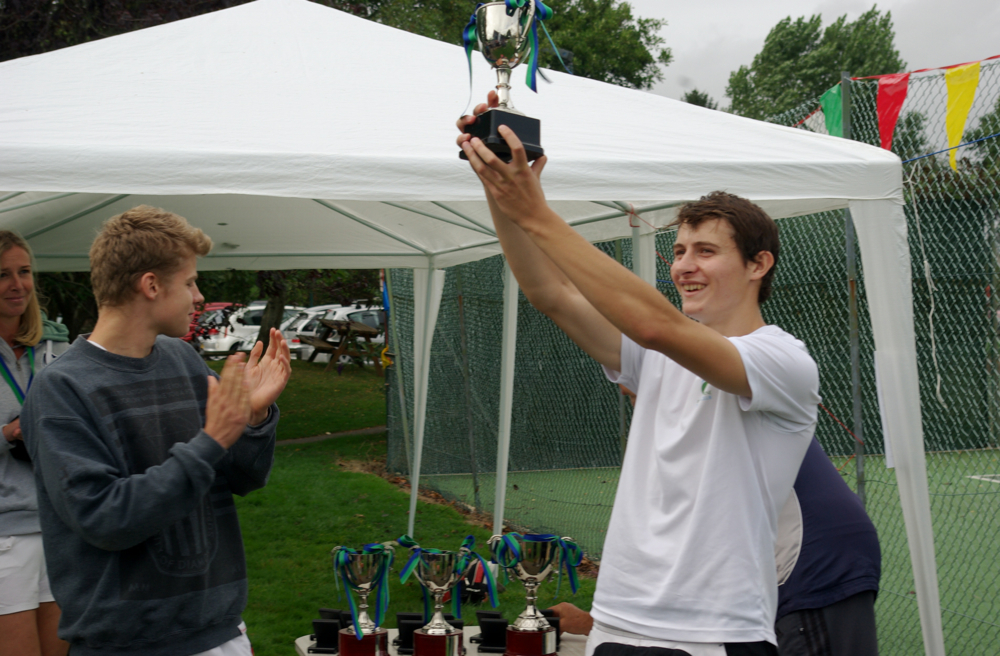 Three games down in the third set and with everything to do, Tom Craddock pulled off a remarkable fightback against Harry Dry to win the men's singles title in the Fishbourne Tennis Club Championships 2016.
In a quality match that kept the large crowd enthralled from beginning to end, the first set could have gone to either player but Craddock got the first break of serve and took the set 6-4. Dry piled on the pressure all through the second set, which he took 6-3, and then made a storming start in the third, winning the first three games.
Cue Tom Craddock's recovery, and with his power serve working well he took six of the next seven games to snatch the set 6-4 and win the match.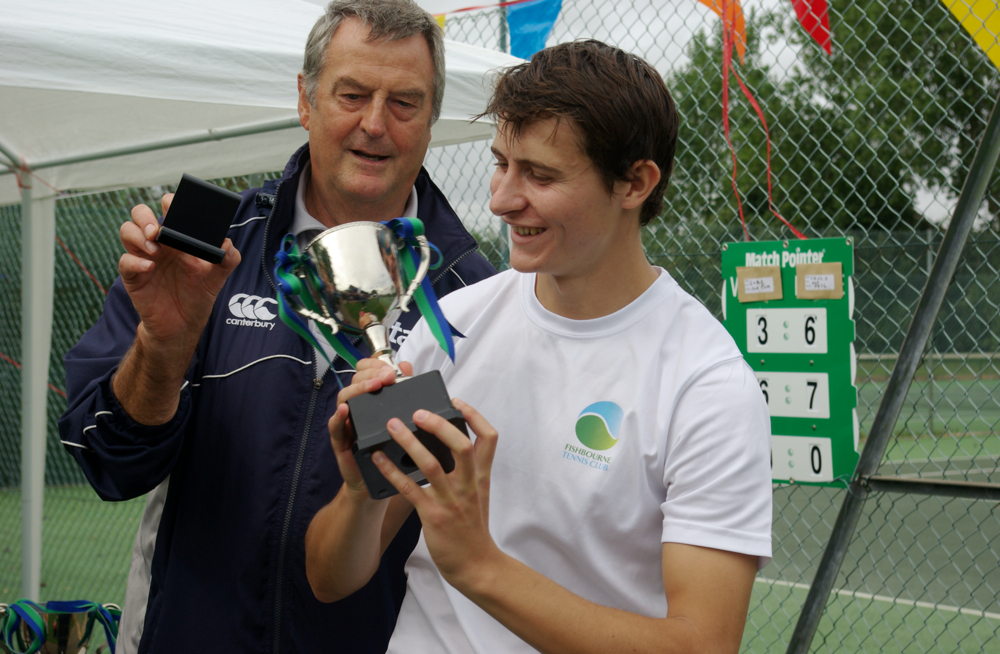 It is the first time that Craddock, who was beaten in last year's final by Chris Gosden, has won the Fishbourne men's singles title. After the match the 24-year-old medical laboratory assistant at St Richard's Hospital praised his opponent for his "daring" tennis.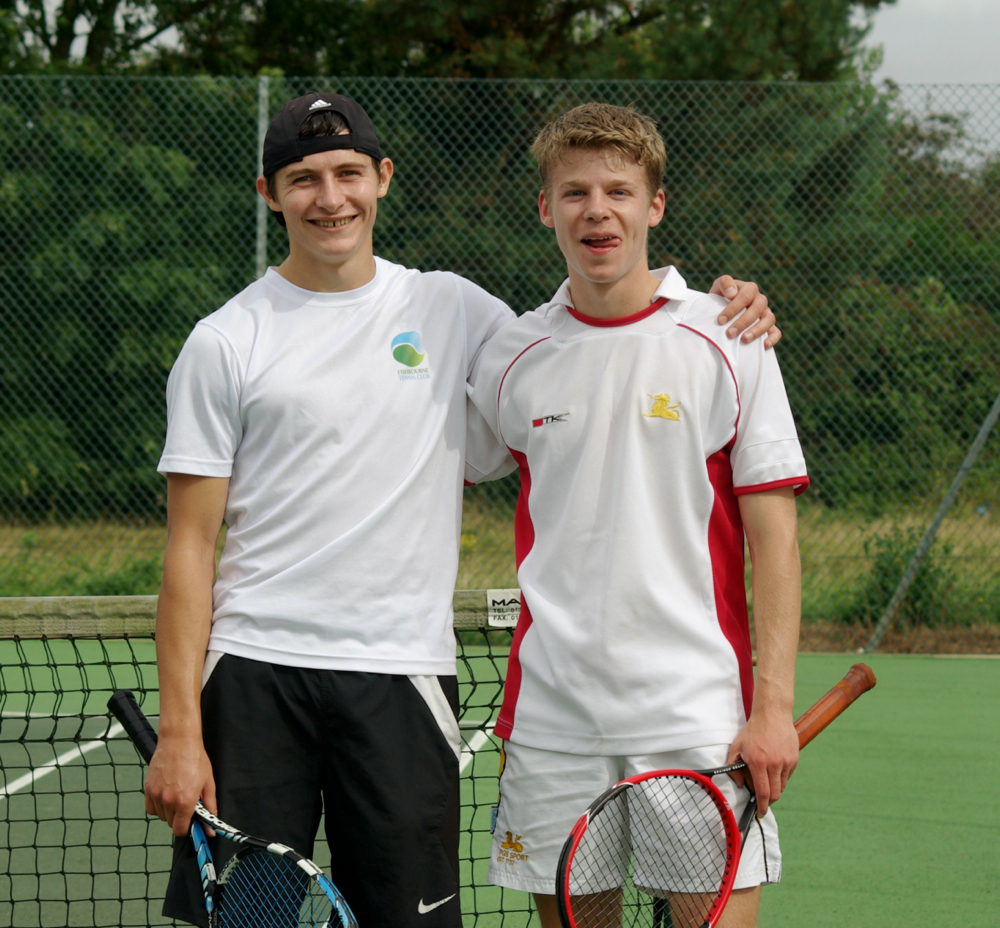 "I really enjoyed playing Harry in the final. He played daring tennis, using an aggressive style with his strong forehand and impressive court coverage. I am thrilled to have been a part of such a great day and will definitely be back next year to try again."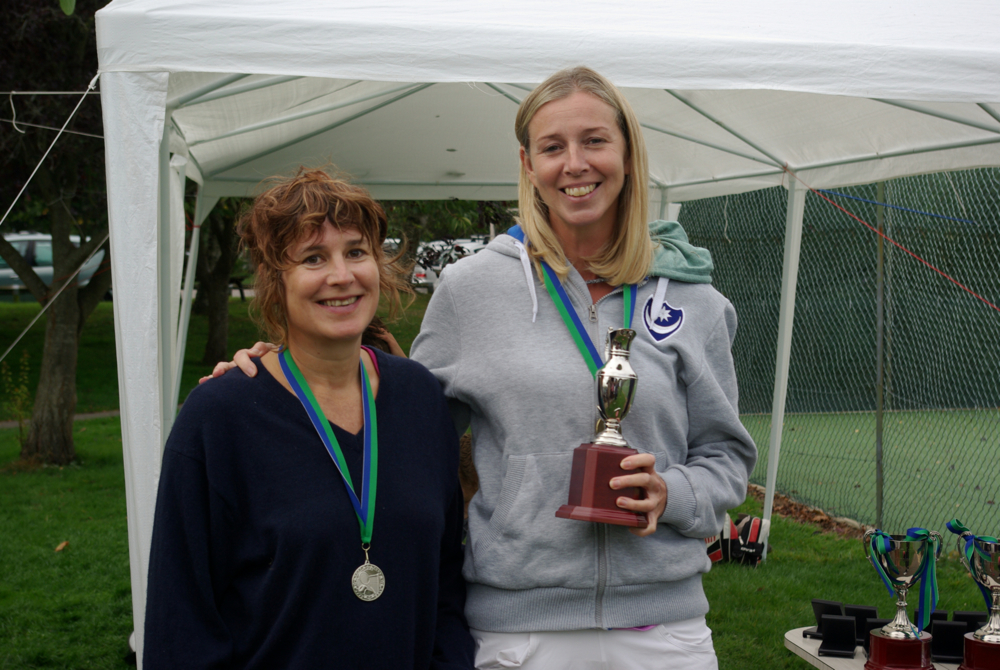 In the ladies' singles final there was bitter disappointment for Jo Moorcroft who had to retire injured with a pulled muscle after just two games, leaving Gilly Perrin to hold the trophy aloft. "It's not the way I would have wanted to win it," said Perrin. "We were both looking forward to a close match – perhaps next year!"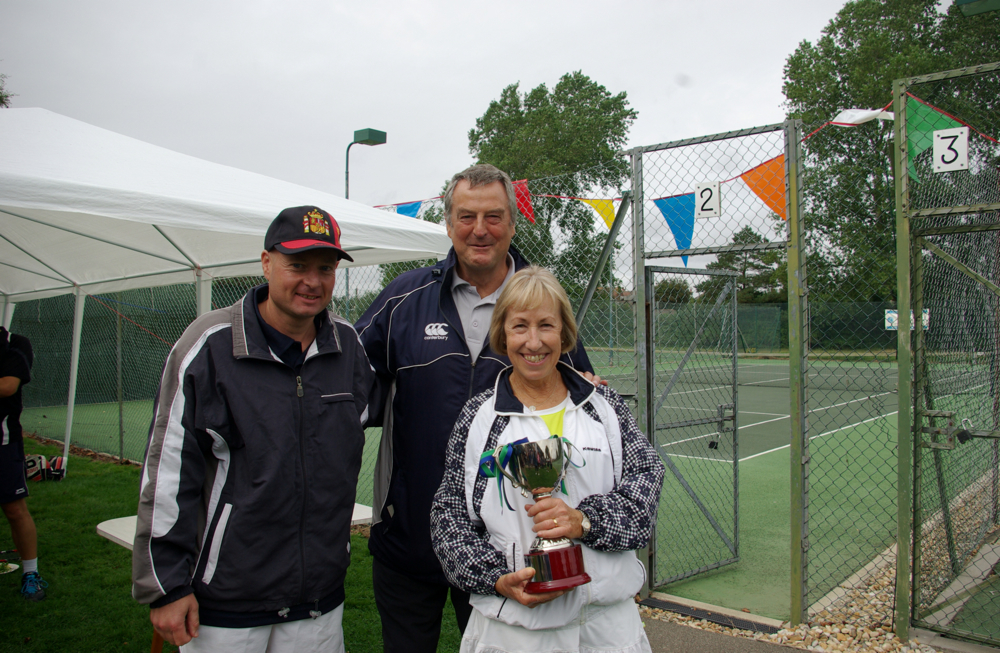 The  mixed doubles final was a marathon two and a half hour struggle that ended in a third-set tiebreak. After successfully defending several match points against them, Sue Lord and Andre Rogers finally emerged victors over Jenni Edmiston and Bill Cove. It was the closest and toughest mixed doubles final anyone at the club could remember.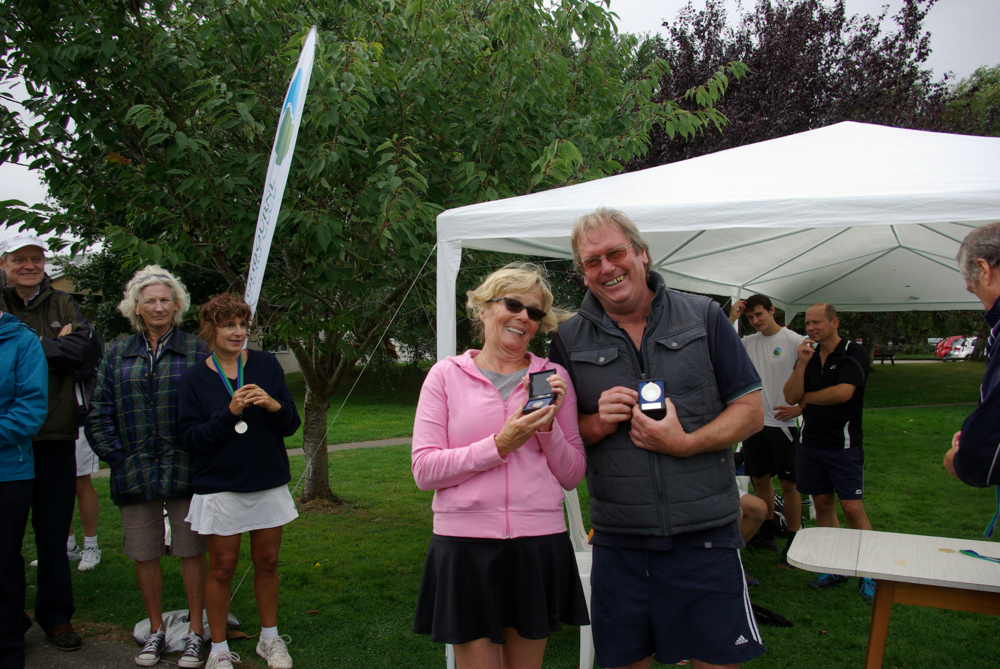 There was another closely fought battle in the men's doubles final where last year's champions, Chris Gosden and Phil Tite, faced the new pairing of Luke McEwen and Tom Craddock. Characteristically attacking play by Gosden/Tite won them the trophy in two sets.
In the ladies' doubles, Katy Bracher and Sue Lord put in a typically powerful performance to take a convincing win over Shaz  Morris and Jenni Edmiston.
Fishbourne's Junior Championship, and a chance for the club's 50 or so younger members to shine, is to be held later in the year.
All photographs by Nikki Holden
Fishbourne Tennis Club Championships 2016 RESULTS
Men's singles: Tom Craddock bt Harry Dry 6-4, 3-6, 6-4
Ladies' singles: Gilly Perrin (Jo Moorcroft retired injured)
Mixed doubles: Sue Lord and Andre Rogers bt Jenni Edmiston and Bill Cove 7-5, 4-6, 7-6
Men's doubles: Chris Gosden and Phil Tite bt Luke McEwen and Tom Craddock 6-3, 7-6
Ladies' doubles: Sue Lord and Katy Bracher bt Shaz Morris and Jenni Edmiston 6-0, 6-1
And with thanks to the umpire, Katy!