Dear Fishbourne Tennis Club member,
Welcome to the latest regular email update of the exciting things happening at your tennis club.
DATES FOR YOUR DIARY 
26-29 June, Southsea Trophy ITF pro-circuit women's championship, Canoe Lake Leisure, Southsea (details on FTC website)
27 June, Wednesday, 7pm, Fishbourne Playing Fields Association meeting, FTC member needed to attend as observer
30 June, Saturday, 4pm-midnight, 1st Fishbourne Craft Beer Shindig with barbecue and live music, Fishbourne Centre
16 July, Monday, 6pm, FTC committee meeting, observers welcome
21 July, Saturday, 10am-3pm, FTC Open Day
12 August, Sunday, from 9.30am, FTC American Tournament and barbecue
1 September, FTC Championships Finals Day (or Sunday if wet)
MAKING SURE THE VOICE OF TENNIS IS HEARD
It is essential the largest and most financially important sports club at Fishbourne attends the FPFA meetings. At the last meeting we were able to put the club's case against a dog play area adjacent to Court 4. The next FPFA meeting is on 27 June at 7pm and we need an FTC member (does not have to be a committee member) to attend – if only to listen and report back. If you're keen, please let any committee member know.
NEW COURT FOR MEMBERS ONLY
The club's £15,000 investment in a new playing surface has been completed and Court No2 is now up and running. The Tiger Turf artificial grass surface is much more 'giving' to play on, less demanding on joints, and offers a different style of game with its faster and lower bounce. So far it is proving popular. The club has decided to reserve this court for members and coaches only. The public are not able to book it. In due course the lock will have its own unique members' only code; watch out for the email from Ivor telling you what it is!
CLUB CHAMPIONSHIPS 
Mandy do you want to put something in here about urging them to get their games played, reminding them of deadlines etc? could even say who's in, who's out….
FTC OPEN DAY, HOW IT AFFECTS YOU
As part of the club's membership drive for 2018, there will be a big free Tennis Open Day on Saturday 21 July. Club session will be on as normal but please note members may be invited to "have a hit" with Open Day visitors. FTC members attending on this Saturday will in effect be ambassadors for the club, so a great opportunity to show just what a friendly lot we are! Remember, the more members we have, the longer we can keep the subs down. As well as informal hitting from 10am, Generation Tennis coaches will be providing free junior and rusty rackets classes for visitors from 12.00. Please do everything you can to promote this event and make it a success.
ALL THAT AND FREE STRAWBERRIES! 
Part of the Open Day offer is free strawberries and cream to get visitors in the Wimbledon tennis spirit. We need a volunteer to manage this. If that could be you, please let us know. There will be other volunteer jobs on the day as well; if you are willing to help your club on the day please let a committee member know.
FISHBOURNE PLAYERS HEAD OFF TO SW19
The Wimbledon Championships are only a month away and 32 tennis players from Fishbourne will be making their way to SW19 to watch the action this year. A successful ticket daw at the AGM saw our allocated 16 pairs handed out to some pretty ecstatic people. Only two pairs had to be put back in for a later redraw. A full list of all the lucky recipients is on the website.
FISHBOURNE SUMMER LEAGUE GOING WELL
At the midway point of the LTA Portsmouth & District summer league Fishbourne Tennis Club is doing better than ever:
Fishbourne ladies: played 6, won 5, lost 1; top of the table
Fishbourne men No1 team: played 3, won 3; second in the table
Fishbourne men No2 team: played 5, won 2, lost 3; third in the table
Fishbourne mixed: played 3, won 2, lost 1; fourth in the table
Masters Fishbourne mixed No1 team: played 2, won 2; top of the table
Masters Fishbourne mixed No2 team: played 2, lost 2
Masters Fishbourne ladies:  played 3, won 2, lost 1; third in the table
Well done captains and all their players!
WHAT A SHINDIG!
Don't forget to support the Fishbourne Centre at its first ever 'Shindig' from 4pm on Saturday 30 June. Craft beers, barbecue and live band all on offer…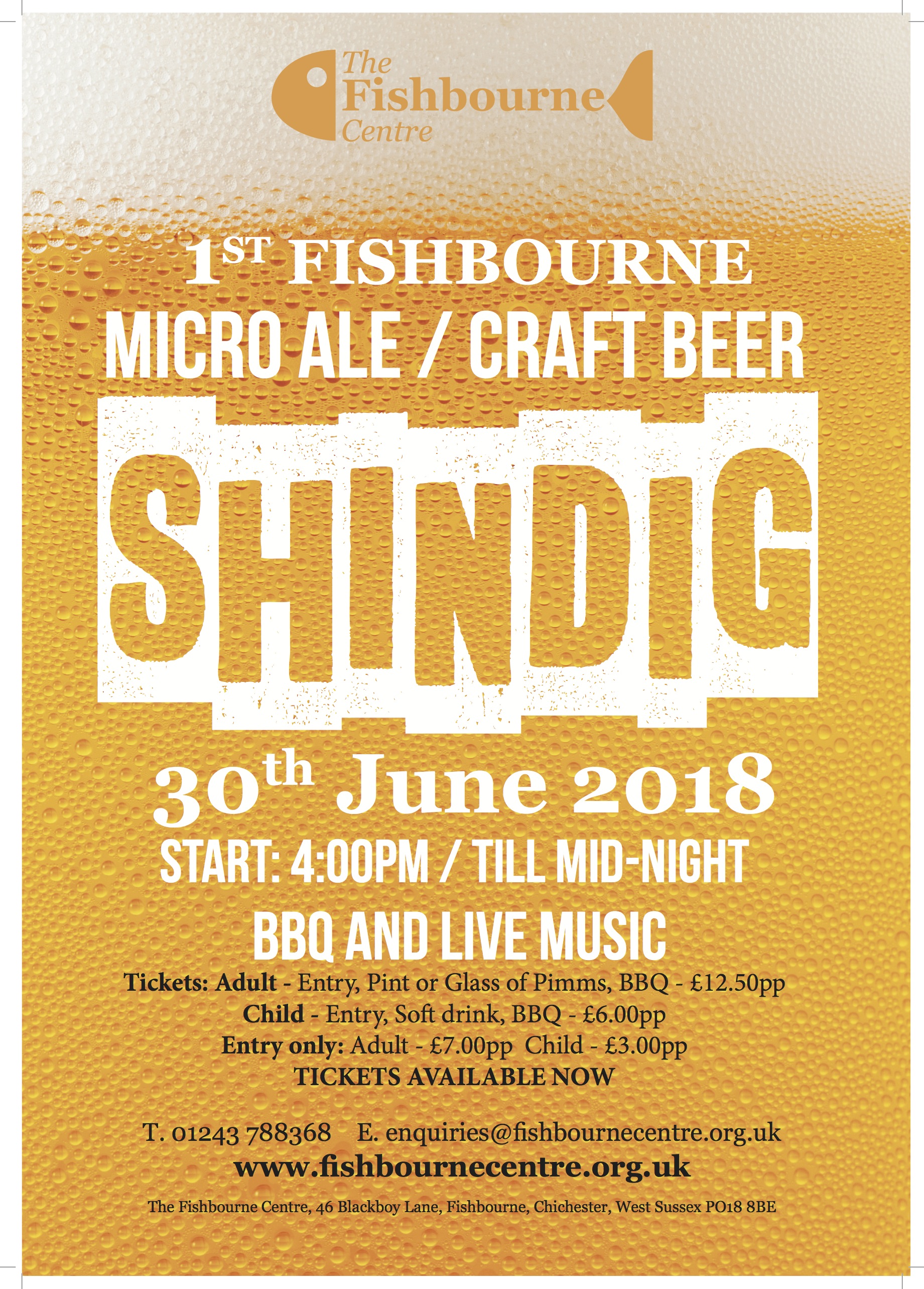 FTC Committee