First off, did you identify the four young tennis champions correctly? The kids were of course, left to right from top: Djokovic, Nadal, Murray and Federer. One point for each correct answer.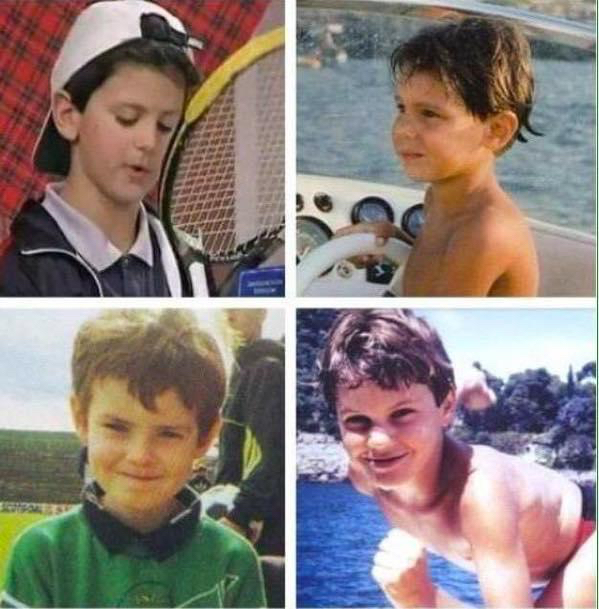 Now for the answers to Sam Hart's big quiz…
ROUND 1 GENERAL KNOWLEDGE
When Captain Tom Moore turned 100 which two famous aircraft flew over his property? Spitfire and Hurricane
In what country would you find the Burj Khalifa? Dubai (or United Arab Emirates)
What is the square root of 169? 13
The Indian Ocean Tsunami that hit Indonesia was on Boxing Day of what year 2004
Who was Prime Minister on January 1st 2010? Gordon Brown
True or False: beetroot grows on trees? False
If it's 7pm in the UK, what time is it in Washington DC? 2pm
Rey Mysterio was famous for being an athlete in which sport? Wrestling
Where in the world would you expect to find a car with the registration letter "V"? Vatican City
In which year was the first Grand National horse race run (to within 10 years) 1839
ROUND 2 CATCHPHRASE
Inside job
Good Looking
Fork In The Road
Turned Up Nose
Double Cream
Play On Words
Within Reason
Double Decker Bus
Round Robin
Read All About It
ROUND 3 WHO IS THIS CHILD?
Roger Federer
Paul Scholes
Holly Willoughby
Philip Schofield
Capt Tom Moore
Jamie Oliver
ROUND 4 TV AND FILM
Who played Doctor Who when the show was reintroduced to our screens in 2005? Christopher Eccleston
"We're gonna need a bigger boat" is a famous quote from what Film? Jaws
What was the name of the 4th Harry Potter Film? Goblet of Fire
Larry Hagman, Patrick Duffy, Linda Gray and Charlene Tilton were part of what popular TV series that began in 1978? Dallas
In the sitcom Dads Army, which character always wore a thick scarf to prevent him from getting ill? Private Pike
ROUND 5 SPORT
In what sport might you win The Claret Jug? Golf
How many male players are there in the first round of Wimbledon? 128
Which team did France beat in the Semi Finals of the 2018 World Cup? Belgium
What have Borussia Mönchengladbach fans in Germany done to give the stadium some atmosphere whilst behind closed doors? Made Cardboard Cut outs of Season Ticket Holders to place in seats
A netball starting team consists of how many players? 7