Fishbourne Tennis Club is now registered with the Lawn Tennis Association.
To maximise the benefits – including the chance to get Wimbledon tickets – all Fishbourne members are urged to sign up with British Tennis Membership.
THIS IS EASY AND FREE. 
The deadline for this year's Wimbledon tickets is the end of January 2015.
STEP BY STEP SIGN-UP INSTRUCTIONS
1 Go to: www.lta.org.uk/Members/Join/
2  Click 'Join Today' in left hand box (Club members, Free, see below)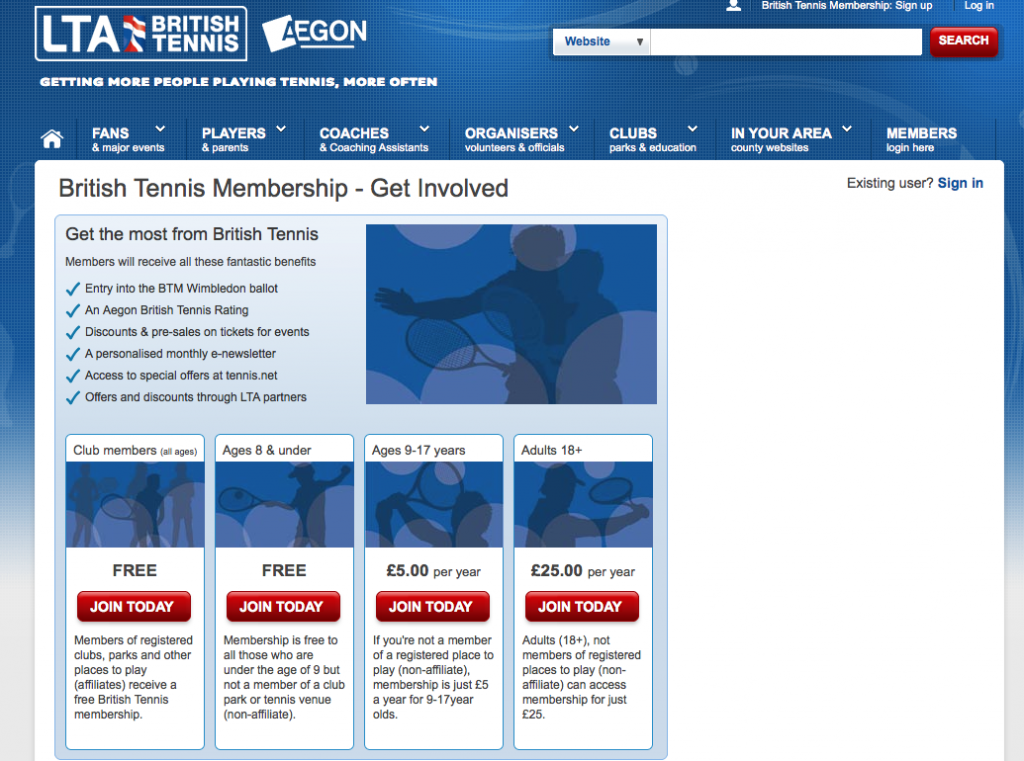 3  Enter 'Fishbourne' in LTA registered place to play box; Fishbourne Tennis Club PO18 8BL will come up, click on that
4  Enter your title, name, email address, phone number, date of birth, gender, country and address in boxes provided
5  Enter a user name and a password (and don't forget them!)
6  Tick player rating and terms and conditions boxes
7  Tick data protection boxes if you don't want marketing emails
8  MOST IMPORTANT tick box to opt in to the Wimbledon ballot
9  Click Next
10  Next page will say FREE, click next and you are done!