The weather warnings were ominous for our Junior Open Day but nothing was going to dampen the spirits of Fishbourne's "stars of the future"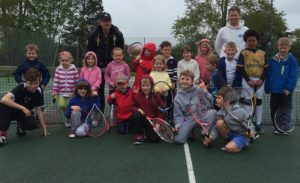 The BBC had predicted heavy rain throughout the afternoon but 22 optimistic juniors (admittedly some wearing anoraks and hoodies) turned up for two hours of fun and games with Generation Tennis coaches, JJ and James Bone.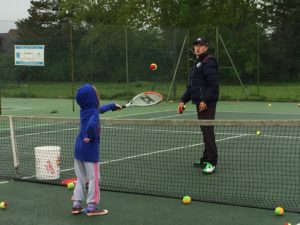 The programme had to be amended because of the threat of an imminent downpour but in the end we lost the last half hour only to the elements.
As well as the juniors, a number of parents came to watch the on-court activities and every one came together in the clubhouse for refreshments prepared by Jean Watson and Priscilla Pendle.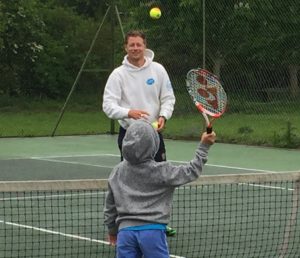 Literature on both junior and adult memberships was distributed along with thanks to the rain gods for giving us just enough time to interest the next generation of tennis players.