Dear Fishbourne Tennis Club member,
Welcome to the latest regular email update of the exciting things happening at your tennis club.
Table tennis tournament filling up fast
If you haven't signed up for the table tennis evening yet please do so quickly. Places are limited and it is always very popular – last year we had about 30 people. It's on Friday 28 October in the Fishbourne Centre. There will be nibbles, the bar will be open and the winners get prizes!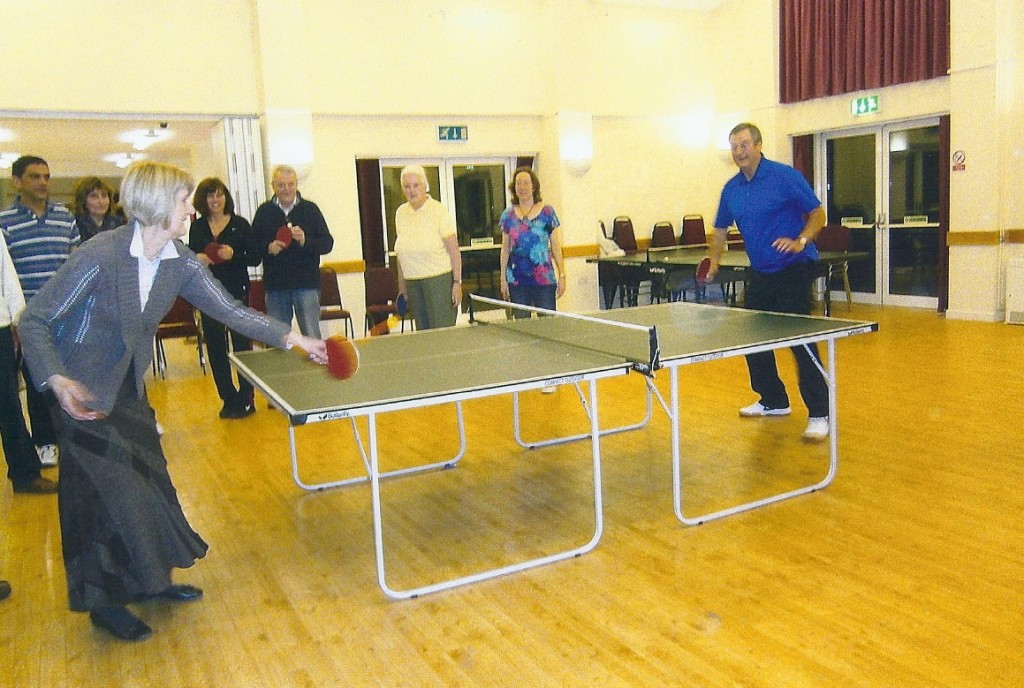 'Early bird' club sessions Mondays and Thursdays  
With it suddenly being dark in the evenings, but the weather continuing fine, don't forget that club sessions on Mondays and Thursdays start at 5pm for those able to make it then. We began a 5pm rather than 6pm start last year to help spread play out over the two floodlit courts so that more members get a game. The facility is there again this year so please use it if you are able. Don't forget the sudden death ruling if members are waiting!
Let there be (more) light! 
The club is progressing its proposals for new floodlighting to courts 1 and 4, enabling more use of the courts during autumn, winter and the spring.   Subject to planning approval from Chichester District Council (and affordability!) the scheme could go live in September 2017.  Meanwhile it is important to be good neighbours, and encourage local support, by switching off existing lights at at 9 o'clock promptly and keeping our cries of exuberance to an acceptable level! Thank you.
Comings and goings on the committee 
Pressure of work has meant that Chris Gosden has reluctantly had to call it a day as an FTC committee member – he has a contributed a lot and will be missed. Hopefully it will give him more time to play tennis at the club? The new "voice of youth" on the committee belongs to Kate Gurl who will be assisting Jean with social events and the organisation of external leagues. Nikki Holden is not on the committee but is going to be helping out on the PR and marketing side – as well of course as being FTC's official photographer! For your diaries, the next committee meeting is on 7 November and, as always, a member is welcome to come as an observer. As a reminder, committee members are: Jean Watson, Kate Gurl, Robin Birtley, Ivor Smith, Bryan Doling, Tim Friesner, Bob Murray and chairman David Lord.
Don't forget to "opt in" for Wimbledon tickets 2017
It's that time of the year again when British Tennis members of LTA affiliated clubs, of which of course Fishbourne is one, can tick the box to be in the draw for Wimbledon tickets next summer. Remember you have to be in it to win it. The more FTC members tick that box the bigger our allocation of tickets will be. It's free to do, takes two ticks, and doesn't commit you to anything. To opt in, you will need your British Tennis Membership number, and your login details (user name and password) to access the log-in page at the LTA website; to go straight there click here.  
Get ready to raffle!
The club raffle for 2017 is going to be bigger and better than ever. Already we have some fantastic prizes but more are wanted and if you feel you have something to contribute let any committee member know as soon as possible. Tickets are going on sale soon and the raffle will be drawn at the Christmas party on 3 December. Please support the raffle in any way you can, buy tickets and get all your friends to buy tickets too!  Details of the prizes will follow soon.
FTC men: your tennis club needs you! 
"League tennis isn't nearly as scary as it sounds…honest!" So says Phil Tite who has taken over the captaincy of Fishbourne's men's doubles team in the Sussex League. Success last year with Chris Gosden at the helm saw the team rise up the ranks to Division 11 where it will be competing in 2016/17. Phil is appealing for Fishbourne players who would like to represent the club in this tournament.
The  matches are for men of any age and are all played at weekends. There are normally six fixtures, played at home and away, but team members don't have to do all of them. You can pick and choose which ones you do. So the commitment is minimal while the tennis and enjoyment factors are huge.
Says Phil: "Sussex League matches are  a good way to get some extra tennis in against players from other clubs in West Sussex. The standard of play varies and, last season, we played against opponents from age 14 to….I wouldn't like to say. Everyone is always very friendly. It's a great way of meeting new people and playing at other clubs, and we often get a nice bit of food too."
If you would like to be considered for the team, or to meet up with other team members for a hit, drop Phil a note at phil.tite@gmail.com
FTC in other tournaments  
As well as the Sussex League, FTC fields teams in the Portsmouth & District league. If you want to take part, find out more or meet up for a try-out game, just contact the relevant captain:
Masters (men over 50, women over 45, weekday games)
FTC 1 Shaz Morris, samwittering@hotmail.co.uk
FTC 2 Mandy Davies, mandy.davies7@tesco.net
Doubles (no age restrictions, weekend games)
Men's Tom Craddock, tom.craddock2@ntlworld.com
Ladies Kate Gurl, katefishbournetennis@gmail.com
Mixed Luke McEwen, luke@mcewen.co.uk
What's coming up next from  FTC?
October 23: American Tournament, soup 'n roll, sign up in clubhouse. More men wanted!
October 28: Friday night is table tennis night! At the Fishbourne Centre. Look out for sign-up details in the clubhouse, first come first served!
November 4: Fishbourne Fireworks Friday. In the evening at the Fishbourne Centre. Volunteers are needed on 4 November during the display as well as to help set-up on 3 November. Volunteers should see Jim at the centre.
November 7: Monday 7.30pm, FTC  committee meeting, observers welcome.
December 3: Christmas Party. Once again the NuthinYetBand! – fabulous entertainment and dancing as last year, plus grand raffle. More details to follow soon.
December 17: Saturday club session was never like this…put on your festive finery for on-court laughs followed by FTC-provided (ie, free!) lunch in the Blue Room. All members welcome even if not playing.
January ??: Professor Tim's Fiendish Quiz Night. Lots of questions, lots of curry, some prizes, much fun. Date confirmed soon.
January 29: American Tournament, soup 'n roll.
FTC Committee