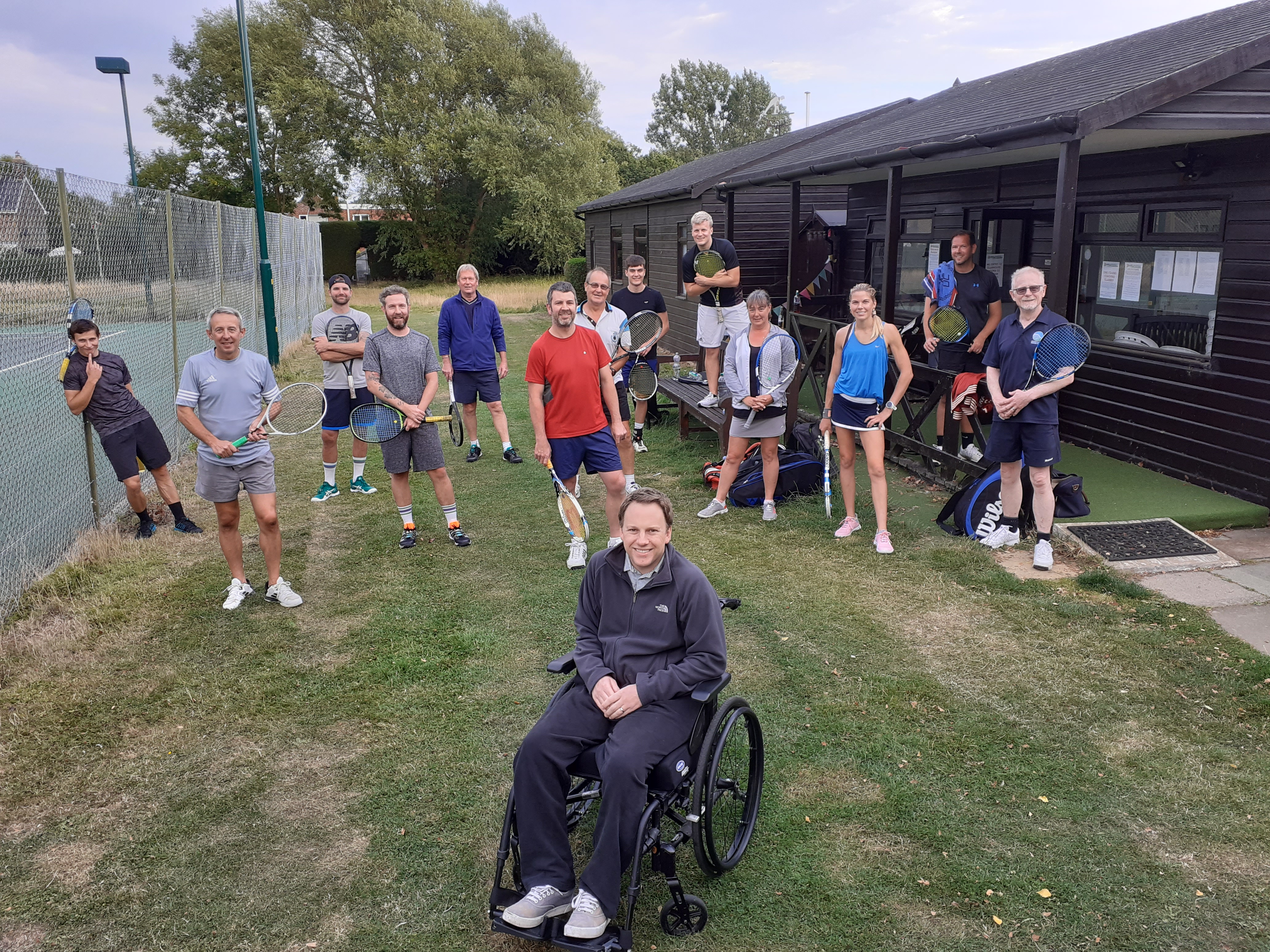 Fishbourne Tennis Club held its first tournament of 2020 – in honour of FTC member Darren Triggs, the Chichester police constable who suffered a spinal stroke while on duty in December 2019.
Twelve members of the club took part in a closely-fought evening of tennis for the inaugural Darren Triggs Trophy, now set to be an annual competition at the club in Blackboy Lane.
The action was watched by Darren in his first visit to the club since being paralysed from the waist down.
All the entry fees from the tournament are going to a special fund to help Darren – the club's 2018 mixed doubles champion – buy a sports wheelchair so he can get back on court.
Fishbourne Tennis Club is committed to becoming one of few tennis facilities in the area to offer disability tennis. The move is part of a big improvement scheme at the club made possible by grant aid support from Chichester District Council.
Darren Triggs Trophy organiser Sam Hart said: "To see Darren at the club was just amazing.
"Some of us hadn't seen him since his horrible injury. It was great to have his support and we look forward to making this competition an important annual event at the club – and also to seeing Darren back on court."
The first Darren Triggs Trophy attracted many of the club's current and former champions including Bill Cove, Chris Gosden, Rachel Dekker, Tom Craddock, James Wilson and Phil Tite.
A four-way tie for first place was resolved in favour of teenage tennis prodigy Sam Thomas (on right in picture below) – on his very last night at the club before going off to uni.