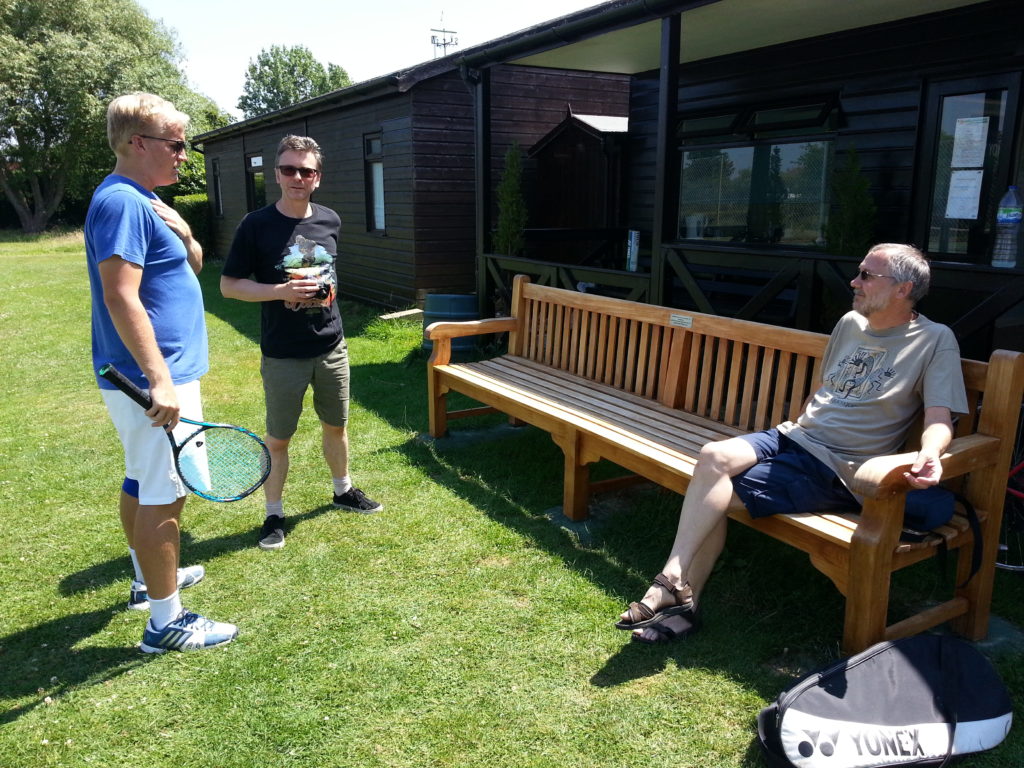 Ronnie Ray's sons paid a surprise visit to Fishbourne Tennis Club on Sunday 9 July – and first stop was the Ronnie Ray memorial bench in front of the clubhouse.
Chris and Phil Ray watched some tennis action from the comfort of the bench, which was paid for with the generous bequest to the club by Ronnie.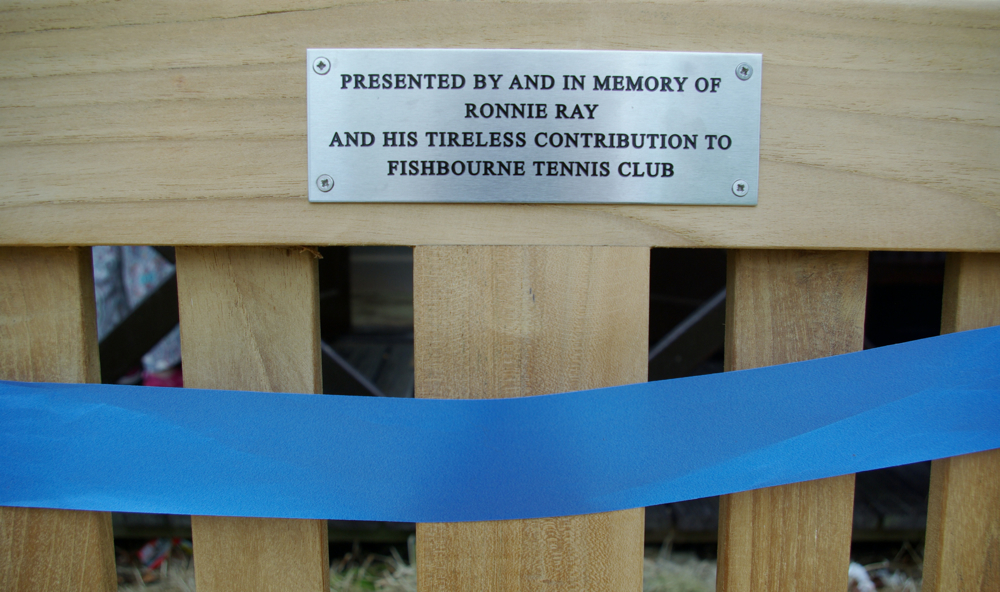 They were pleased to meet Sam Hart who recalled the occasion he played with Ronnie in the men's doubles – as the club's oldest and youngest members!
Chris and Phil's verdict on the bench? The ideal way for Ronnie and his tireless contribution to the club to be remembered.