In recognition of his many years' voluntary service on the committee of Fishbourne Tennis Club, for most of the time as chairman, the club has made David Lord an honorary member and presented him with a gift on behalf of everyone at the club.
The picture shows David being presented with a GPS golf watch (it's what he wanted!) by treasurer Bryan Doling, along with a card signed by all the current committee.
Vice chairman Bob Murray said: "The club wouldn't be the welcoming, thriving place it is today without David's enlightened leadership."
In accepting the gift, David said: "Very grateful thanks to you all for my card, kind words and gift. It's been great being part of the team and hope that will continue, but without the responsibility! It's good to see the changes (those not necessitated by COVID) and our very special club going from strength to strength for the benefit of all of its members and the local community. Long may that continue under your excellent guidance.
"My exceptional gift – a GPS golf watch – may not assist with social distancing at tennis, but will certainly assist with course distancing at golf ! Really appreciated. My thanks again and see you all at the club."
Although he is retiring from the committee David plans to be even more active at the club…on court playing tennis!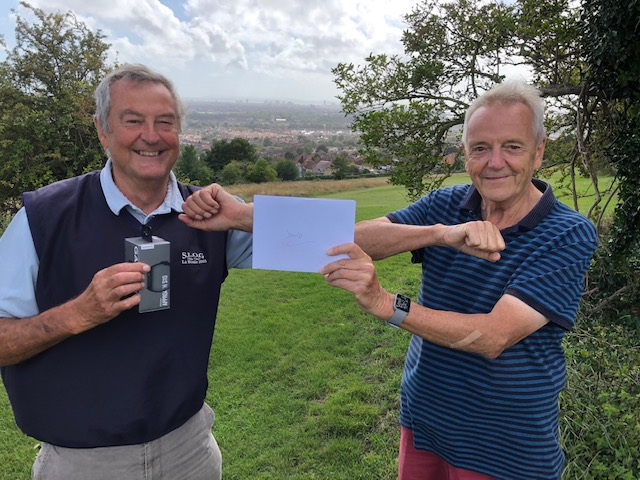 And David Lord from the archive…