On the day Andy Murray was winning gold, again, in the Rio Olympics, Fishbourne's Nikki Scott was scooping up the gongs in the club's Summer American Tournament on Sunday (14 August). Nikki wasn't just top lady player but beat the blokes to be overall winner as well.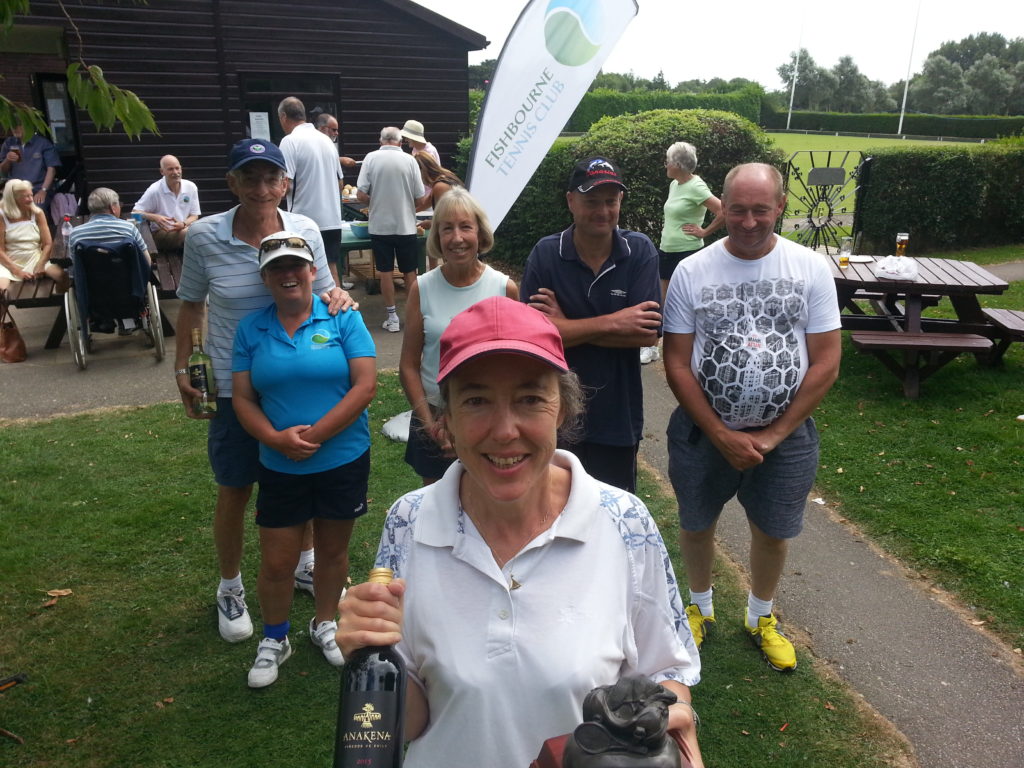 A packed entry of 26 players fought for individual points in the popular American format, changing partners for each of the four best-of-seven games. The maximum any one player could score was 28 and Nikki got closer to the maximum than anyone.
Top man was Ivor Smith who was clearly delighted with his win. Runners-up among the men were Andre Rogers and Alan Gawen, and among the ladies Sue Lord and Katy Bracher.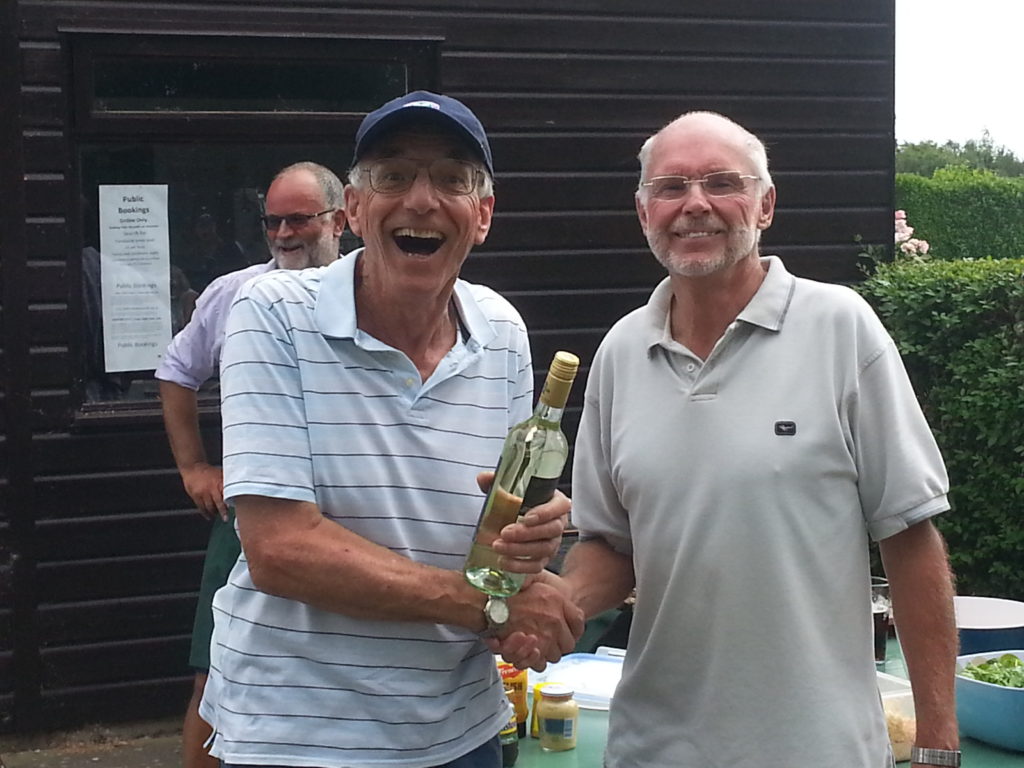 Apart from the fine tennis, the day was notable for Kate Gurl's birthday – marked with a cake provided by Shaz Morris – and the christening (not literally we hope) of the Ronnie Ray memorial bench which everyone voted a great success and worthy tribute to Ronnie's fantastic contribution to the club.
As usual the day was organised to perfection by Roy, with help from June and scorers Peter and David. Smashing grub was provided by Nicola and the barbecue was manned by Trevor.