Fishbourne Tennis Club came away from the LTA Portsmouth & District annual awards presentation on 18 October with four trophies and four runners-up awards, representing the most successful league competition result in the club's history.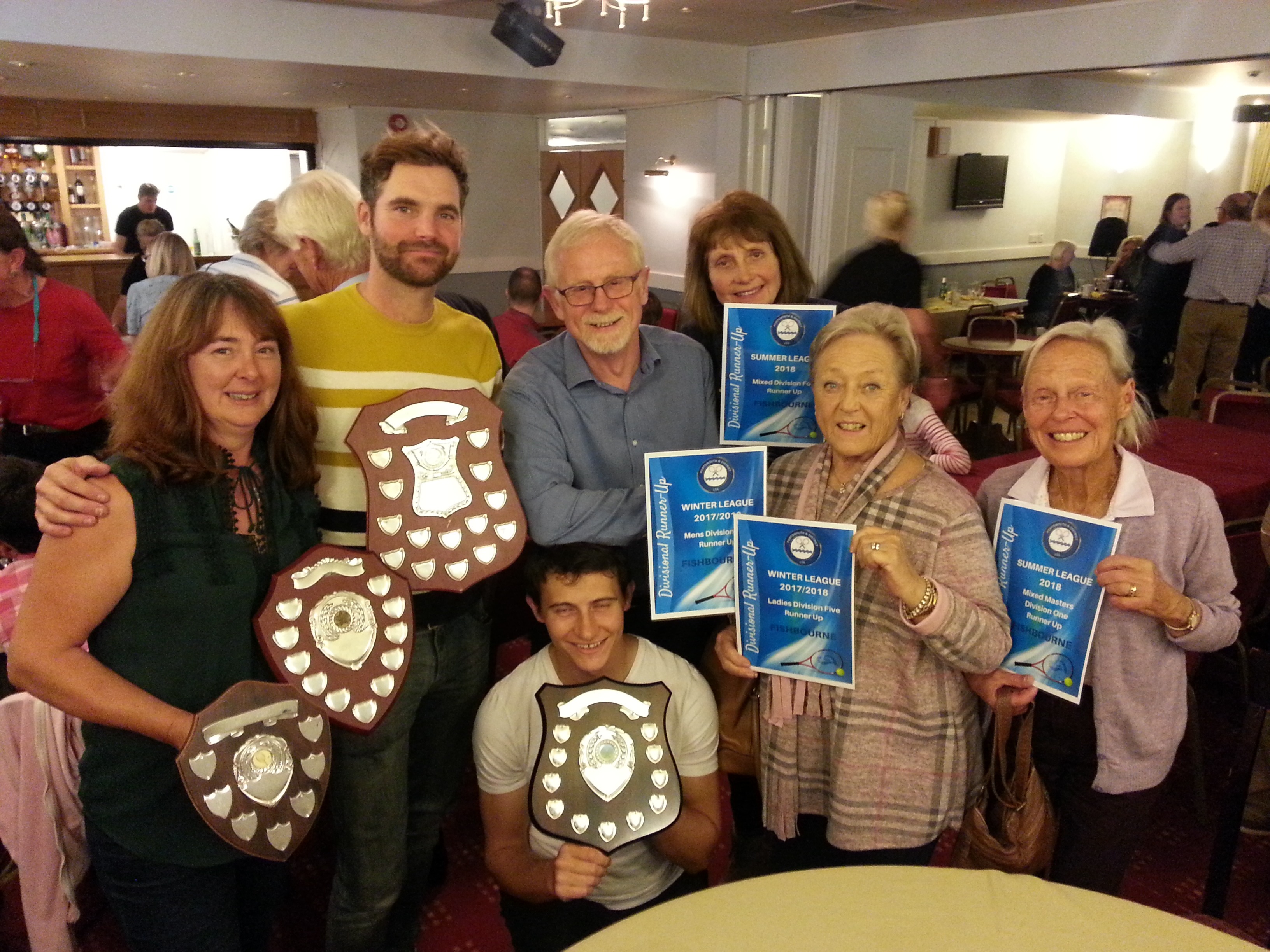 The awards were for the various  Fishbourne teams taking part in both the winter 2017/18 and summer 2018 tournaments, results of which we have known for a while. But there was an extra surprise trophy for the club as well, one arguably more valuable than all the others.  Fishbourne ladies, in all divisions, were declared winners of the Colin Manvell Award for Sportsmanship. Kate Gurl accepted the trophy on behalf of all the Fishbourne women who played in the LTA P&D leagues.
Eight FTC members, representing captains and their players, attended the presentation at Lee-on-the-Solent Tennis Club. Kate Gurl, Tom Craddock, Sue Groves, Elizabeth Williams, Chris Gosden, Shaz Morris and and Dick Nicholson  accepted their awards from P&D organiser Michael Isaacs in front of a packed audience in the club's restaurant. The cheers for Fishbourne were the loudest of all.
There's just one problem now: the club's going to need a bigger trophy cabinet. Bob Murray