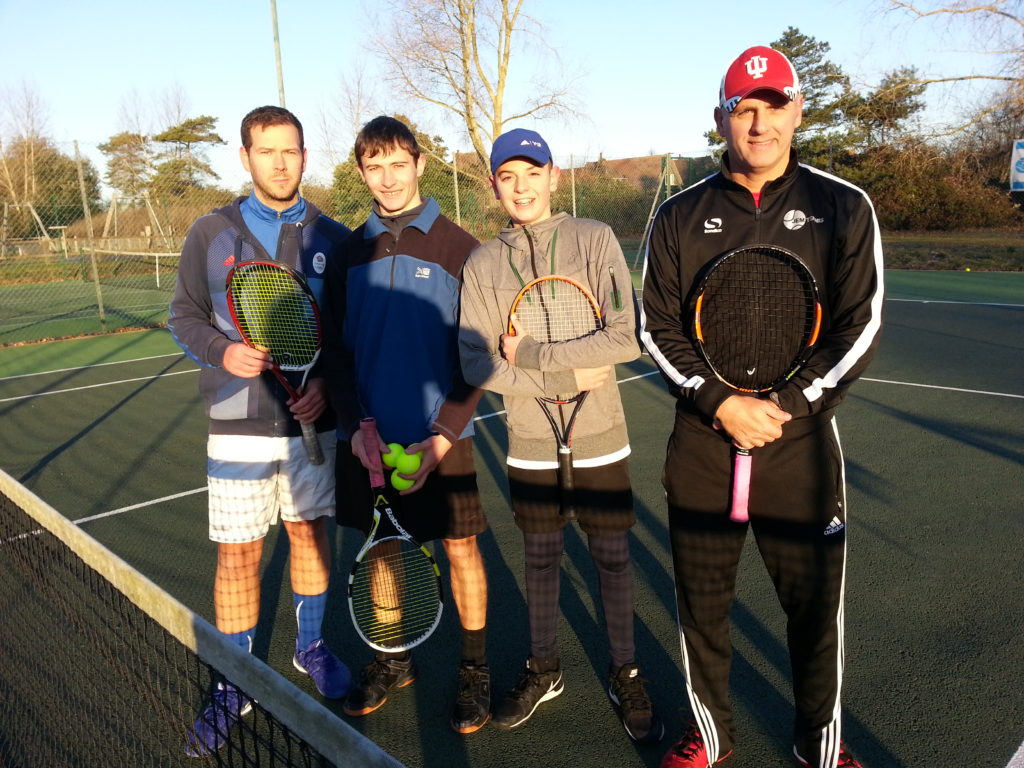 Fishbourne men put on a dominant display to take a four-rubbers-to-nil win against JEM2 Hamble tennis cub in Fishbourne on Sunday, 4 December. The win greatly improves Fishbourne's standing in Division 3 of the Portsmouth & District winter league.
An early start and some traces of frost didn't deter the new-look men's team of Chris Gosden/Sam Hart and Tom Craddock/Phil Tite from consistent and winning matchplay against tough opposition.
In each of the matches the standard of play was high with aggressive net play by both home and visiting players. Over the four rubbers Fishbourne only dropped one set, and won out overall by 48 games to 22.
The match was sealed in fine style by Sam Hart who pulled off the shot of the tie with the very last hit of the match. Forced to rush back to the baseline after a fine JEM2 lob, Sam managed a backwards passing shot between his legs that left the opposition open-mouthed.
Cap'n Bob said: "None of the Fishbourne lads had played together before, so we were trying out new pairings for this important match and I am pleased to say they worked really well. It was time Fishbourne men made their mark in the P&D men's doubles and now we have."
Chris Gosden said: "Yeah baby, double fist pump!"